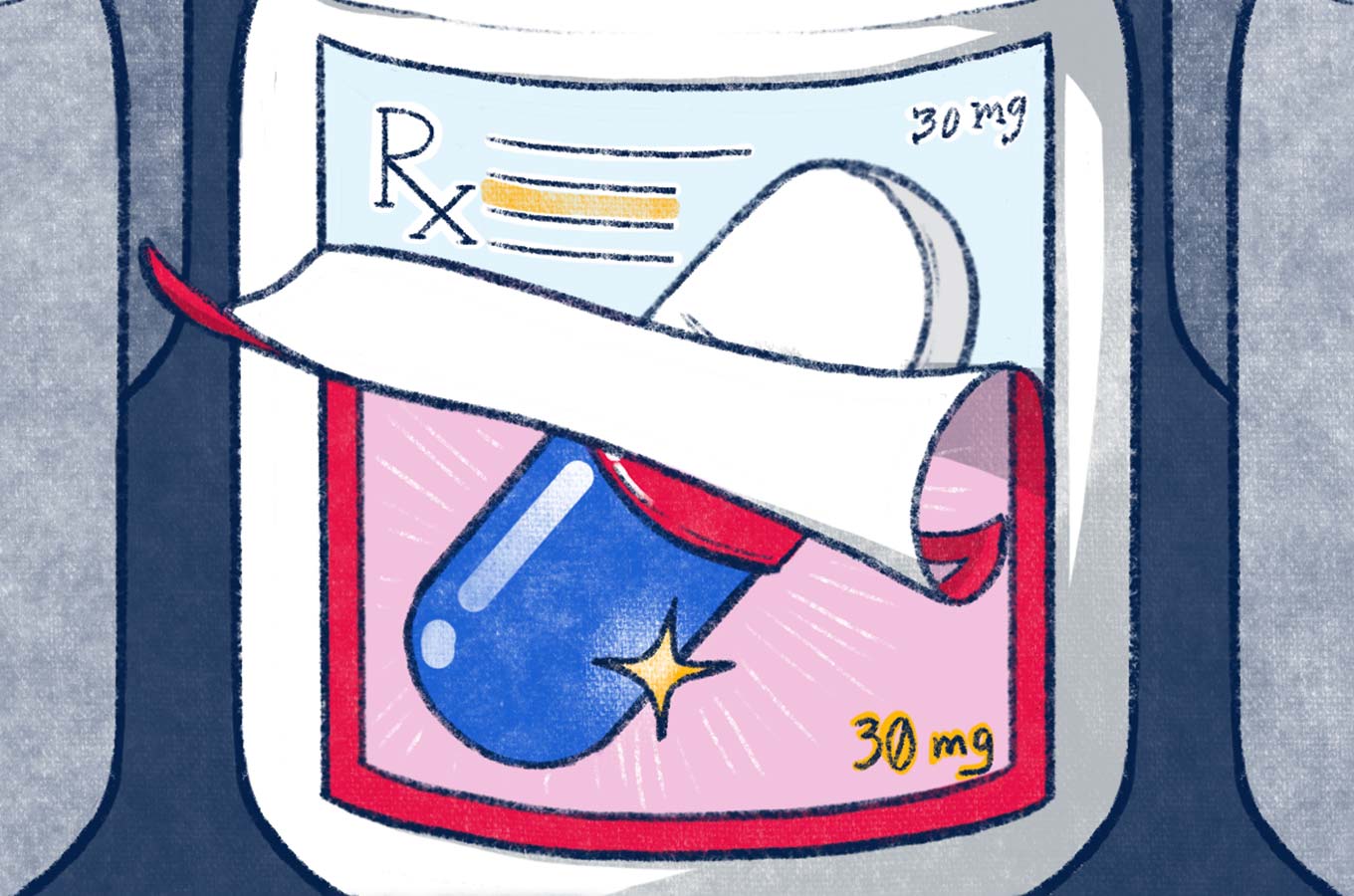 Animation: Farah Hamade
In the United States, more than three-quarters of prescriptions are for generic drugs, non-branded drugs that can cost less than half of their branded counterparts. Generic drugs saved Americans and our health care system over $ 300 billion in 2019 alone.
The use of generics has more than doubled over the past decade, thanks to legislation favoring the production of generic drugs and the expiration of patents on widely used drugs. Despite this enormous growth, myths about the quality of generics persist. The drug safety experts at UCSF help us understand what is the same and what is different, and whether the brand should affect your choices.
---
MYTH # 1:
Generic drugs are second-rate fakes.
Non-branded products like spaghetti sauce or facial tissues often have a reputation for being worse – they may taste poor or be less durable than the products they imitate. Consumers sometimes associate generic drugs with second-rate fakes because of their lower prices; there is even skepticism among some suppliers.
It is time to get rid of this lingering myth once and for all. Generic drugs are not like other non-branded products, explains Candy Tsourounis, PharmD, professor of clinical pharmacy. They are in their own highly controlled category.
The myth of poor quality can be reinforced by the look, feel or taste of generics compared to brand name drugs that consumers are familiar with. This is because the inactive fillers, coatings, or liquids that help release the active ingredient – the drug itself – can vary.
"A lot of people see generics as somehow inferior due to observable differences," says Tsourounis, as generics manufacturers modify these inactive components. It also explains why brand-name over-the-counter treatments like headache or allergy medications are different from over-the-counter generics. "For example, the brand name can be a tablet with a glossy coating that tastes good and lowers easily, while the generic can be a chalky white pill with a bitter aftertaste."
"These differences exist, but the pharmacology – how the drug works in the body, the drug it contains and how long it takes to get to where it needs to be in the body – is the same," explains Tsourounis, who oversees The UCSF Health Drug Formulary, the list of safe and effective drugs approved for use in the institution. "These are the most critical pieces," she says. "The rest is just aesthetic."
---
MYTH # 2:
Generic testing is not that rigorous.
Generic drugs don't go through the same testing protocols as brand-name drugs, but there's a good reason, explains Tsourounis.
"It's not that the tests are less rigorous, but it's different," she says. It takes eight to 12 years of research and development, including clinical trials, to make sure a new drug is safe and effective. All the steps involved in bringing a drug to the market represent significant costs for the company holding the patent.
However, generics are not new drugs. When the patent becomes available on an existing approved drug, a generic manufacturer simply purchases or produces the already developed, tested and approved active component and formulates it into a tablet, capsule or other delivery vehicle. "This timeline is month, not years, "says Tsourounis, so it costs a lot less to bring a generic drug to the market. When multiple manufacturers produce the same generic drug, competition drives prices down further.
The FDA requires that generics contain the same active ingredient as the branded version, have the same strength and format (such as a tablet or capsule), and use the same route of administration (such as by mouth or injection. ). To prove that their formulations work like the original drug, generic manufacturers must meet strict bioequivalence requirements, which means that the drug must be absorbed by the body and measurable in the blood at comparable levels, in a strict range, to those of the brand. drug name.
Tsourounis also points out that FDA regulations govern every detail of pharmaceutical manufacturing, from laboratory facilities to the training required for people who handle and package drugs.
Shalini Lynch, PharmD '92, associate professor of clinical pharmacy, co-authored a study that found that generic drug skepticism is higher among auxiliary providers like nurses and medical assistants, who receive limited training in pharmacology, than among doctors. "Additional training on specific concepts such as bioequivalence," explains Lynch, "could… promote a better understanding of the generic approval process."
---
MYTH # 3:
Generics just don't work as well as brand name drugs.
Especially when people switch from a brand name drug to a generic drug, they can experience modest changes. Tsourouni says to avoid jumping to the conclusion that the credits don't measure up.
"There is a lot to assess before concluding that the generic drug does not work as well as the brand," she says. Are there interactions with food or other drugs that affect the way the drug is absorbed? Does the person take the medicine at the same time each day? When she hears complaints that a drug didn't work as quickly or caused a side effect, "there is usually no pharmacological reason for these effects, so I turn to other causes or maybe. even be a placebo effect based on these myths that generics aren't as good, "she said.
Pharmacies stock both generics classified as AB – drugs with the highest bioequivalence ratings – and drugs classified as B, which still meet strict FDA requirements but have slightly lower bioequivalence. Generics classified as B may be better suited for the initial use of a drug rather than replacing a branded version. While Lynch warns that additional monitoring may be needed for patients with conditions where small changes in blood levels could pose "immediate and serious risks," she says the warning is about the situations and risks individual, not drug classes. Lynch and Tsourounis say that it is beneficial for all patients to discuss generic drug options with their doctor.
"The bottom line is that generic drugs provide the same active ingredient as the brand at a lower cost, and they should be used whenever appropriate," Tsourounis explains. "These are good drugs. "