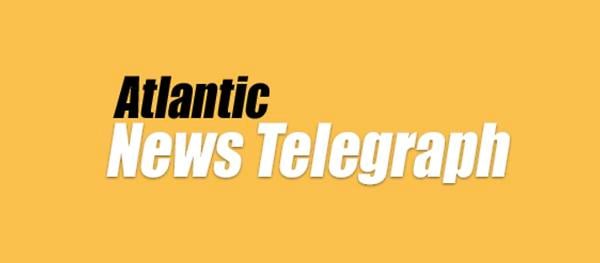 As a Registered Nurse with decades of professional experience, I have provided health care to hundreds of rural Iowas. From treating traumatic injuries to chronic disease care to helping patients manage medications, we healthcare providers gain valuable insight into the inner workings of one of the largest sectors of the economy. And sometimes that hands-on experience and training in healthcare can be incredibly frustrating.
The high cost of life-saving drugs and prescription drugs is at the top of my list of concerns. I'm not alone. 83% of Americans say the cost of prescription drugs is unreasonable, according to an October 2021 public opinion poll conducted by the nonpartisan health care organization Kaiser Family Foundation (KFF).
The KFF poll also shows strong, bipartisan public support – more than 80% in favor – for government actions that:
facilitate the marketing of generic drugs
limit the drug company's ability to raise prices above inflation
limit out-of-pocket spending for people on Medicare
allow governments to negotiate with pharmaceutical companies for lower prices on Rx drugs covered by Medicare and private insurance
Federal action to implement these grassroots policy changes has been blocked primarily by Senate Republicans and filibuster rules that Democrats seem unwilling to change.
Fortunately, we have an opportunity here in Iowa this legislative session to make prescription drugs more affordable and accessible. House File 263 would cap the cost of insulin at $100 per month for state-regulated health care plans in Iowa. House File 262 would allow those who need insulin, Epi-Pens and inhalers to receive emergency prescriptions from their pharmacist if their doctor is unavailable for a prescription. Both bills would help tens of thousands of Iowans.
Both of these bills passed the Iowa House of Representatives last year 91-0 and 89-2. Unfortunately, the state senate took no action. Sen. Jeff Edler (R, State Center), who chairs the Senate Human Resources Committee, declined to schedule votes on these incredibly popular and important bills.
Senator Edler is certainly aware of his role in this process. For example, regular Iowans who rely on insulin to manage their diabetes have called and met with Senator Edler to implore him to allow a yes or no vote on these issues. Senator Edler needs to stop playing political games with people's lives. After all, over 10% of adults in Iowa have diabetes, with diabetes rates over 20% for Iowans earning less than $25,000 a year.
If Senator Edler isn't supporting Iowans with diabetes, who is he protecting? U.S. Senator Charles Grassley (R-IA), who was a key leader of Edler's party for half a century, led an investigation into how drug companies measured insulin prices in 2019 when Grassley was Chairman of the Senate Finance Committee. The Grassley Committee report found that pharmaceutical companies Eli Lilly, Sanofi and Novo Nordisk have dramatically increased the prices of long- and short-acting insulins over the past decade, in some cases by more than 70% by only 5 years old.
It's not a complicated question. To refuse to provide basic cost controls for life-saving prescription drugs is simply cruel and cynical policy. Pharmaceutical companies are among the most profitable companies in the world. Our political leaders, both in Washington DC and here at the Des Moines Statehouse, have allowed corporate power to block grassroots reform for too long. Now is the time to act, and it starts with Senator Edler scheduling a vote on House Items 262 and 263 before it's too late during this year's legislative session.
Barb Kalbach is a 4th generation family farmer, registered nurse, and board member of Iowa Citizens for Community Improvement. Barb can be reached at [email protected]